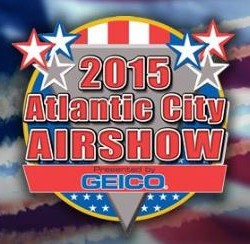 Set entertainment to full throttle! The Atlantic City Air Show takes place every year on the Atlantic City boardwalk in this annual event that leaves the ground shaking and spectators amazed!
Atlantic City's FREE beaches and Boardwalk have great views of the Airshow. Ocean-facing hotel rooms and outdoor venues will also have views of the show.
Enjoy performances from the U.S. Navy Blue Angels, F-22 Demonstration, GEICO Skytypers, and the U.S. Army Golden Nights!
For more information go to airshow.acchamber.com